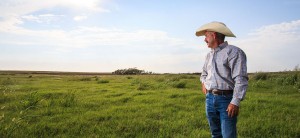 Can you believe it? The U.S. Environmental Protection Agency actually has asked farmers and ranchers about environmental regulations. A new administration makes all the difference.
Under Oklahoma's own Administrator Scott Pruitt, the EPA asked for comments about environmental regulations in need of repeal or replacement. The call came in response to an executive order (E.O. 13777) by President Donald Trump, which directed federal agencies to evaluate existing regulations and make recommendations.
The goals of Pruitt's "Back-to-Basics" agenda are to protect the environment, engage with partners, and provide sensible regulations for economic growth.
Historically, Oklahoma Farm Bureau has supported environmental regulations that are consistent with federal legislation and congressional intent.
Below are highlights of OKFB recommendations to the EPA:
Repeal or conduct new rulemaking of the Waters of the United States rule. Much despised by farmers and ranchers across the country, the WOTUS rule in its current form greatly expands federal jurisdiction over private property including dry creek beds, farm ponds, ditches and even puddles.
Repeal the Spill Prevention Control and Countermeasure regulations for on-farm oil/fuel storage tanks. The rule places unreasonable and costly burdens on agricultural operations with no data to show a risk justifying the cost.
Clarify the Clean Air Act to ensure agricultural producers are not found in violation of air quality standards for coarse particulate matter, like naturally occurring dust on farms.
Research the recharge of underground aquifers for the benefit of production agriculture. Current regulations require stored water be treated to drinking water standards before inserted into an aquifer.
Find the full OKFB comments, along with the American Farm Bureau Federation comments here.