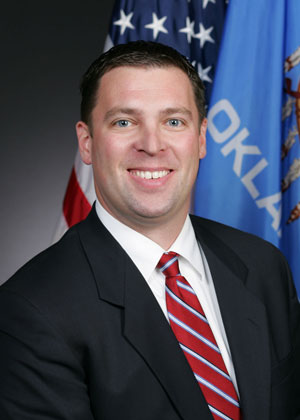 Rep. Scott Biggs today addressed the state House of Representatives in regards to recent threats of a lawsuit from the Humane Society of the United States, an animal rights organization.
Biggs and Rep. Brian Renegar both received letters from HSUS after recent statements in a House committee meeting regarding the organization's fundraising tactics in Oklahoma. During the meeting, Biggs and Renegar referenced the fact that HSUS raised more than $1 million in Oklahoma after the Moore tornado, but only spent about $110,000 in the state, Biggs said.
Sent by former Oklahoma Attorney General Drew Edmondson, the letters warned of potential lawsuits if Biggs and Renegar do not publicly retract their statements.
"Fortunately for us here in Oklahoma, Article 5 Section 22 of the Oklahoma Constitution provides speech and debate immunity for representatives and legislators to be allowed to ask difficult questions, to be allowed to ask questions that people may not want to be asked," Biggs said. "That's exactly what happened in this case."
On the House floor today, Biggs said the activist organization actually raised more than $1.7 million in Oklahoma after the 2013 Moore tornado, yet only spent $110,000 in the state. His numbers come from a U.S. Senate Committee hearing testimony, and from Oklahoma Attorney General Scott Pruitt's HSUS investigation.
"This just goes back to the fact that these organizations, like Washington, D.C.-based HSUS, have no regard for Oklahomans," he said. "They're using their bullying, their threatening, their intimidation tactics that may work in D.C., but do not work here in Oklahoma.
"They're using those tactics against us to try to silence our voice and silence legislation meant to protect the consumers here in Oklahoma," Biggs said.
During his speech on the House floor, Biggs asked state representatives to stand with him, Renegar and other members in telling Drew Edmondson and HSUS that they will not tolerate any attempts to silence the legislature.
watch biggs' speech below: